"I started The Sartorialist simply to share photos of people that I saw on the streets of New York that I thought looked great. When I worked in the fashion industry (15 years), I always felt that there was a disconnect between what I was selling in the showroom and what I was seeing real people (really cool people) wearing in real life".

-Scott Schuman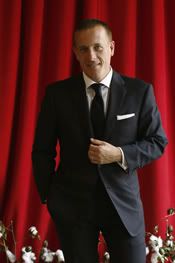 He's right. Fashion and Style above all, it what you see in the street, not on the Runway, Glossy Magazines and or Stores.
I love the way Scott photograph them.
In fact: He said--- everything started from this photograph done by German Photographer
August Sander
.