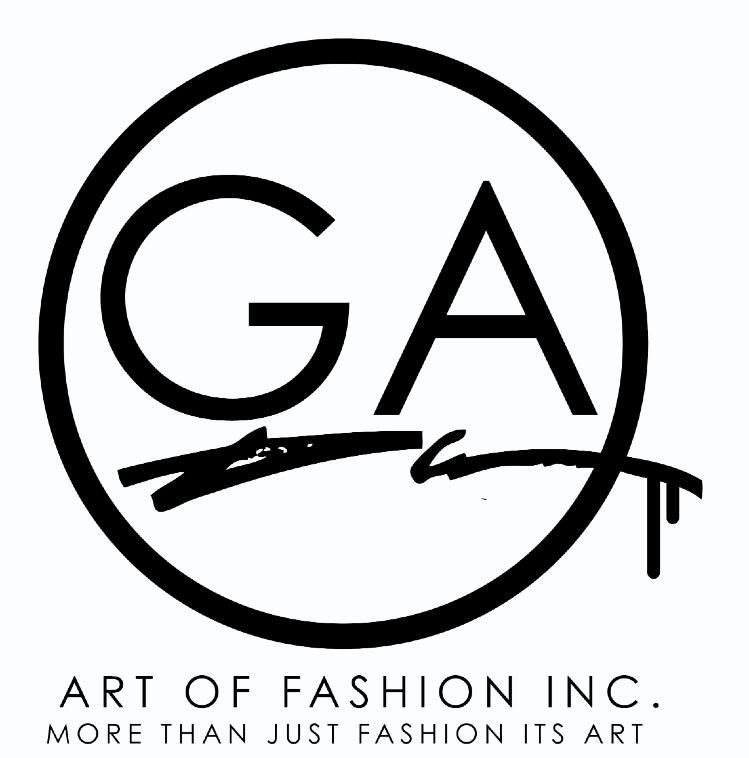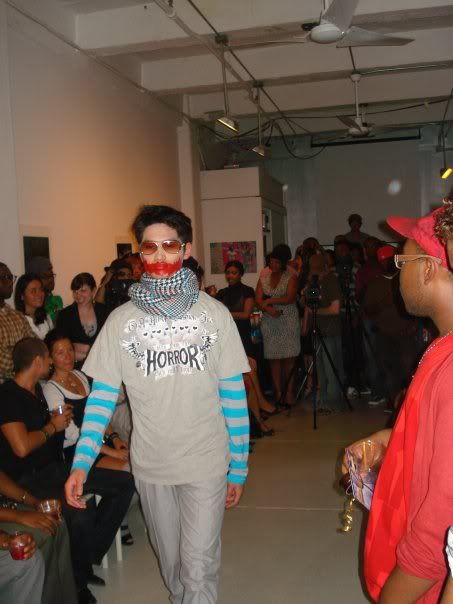 GA ART OF FASHION INCORPORATED launched its Autumn/Winter 2009 Men's & Women's collection, "From Death Comes Life, From Dark Comes Light," on Wednesday September 10, 2008 at Russell Simmons Rush Arts Gallery. Far "More Than Fashion," the collection builds a bridge between fashion, politics and illusion.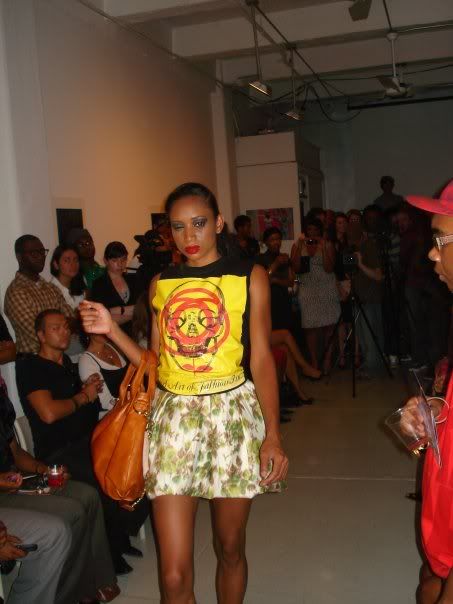 The Rush Arts Gallery, founded in 1996 by Russell, Danny and Joseph "Rev. Run" Simmons, Rush Arts Gallery as core program of Rush Philanthropic Arts Foundation, promotes the work of a diverse group of emerging artists. Concurrent with its efforts to support a unique constellation of creative practices—a constellation broadly defined by experimental ventures in performance, visual art, curatorial work and community involvement—Rush Arts aims to provide an inclusive space for new audiences and broaden the parameters of the artistic community.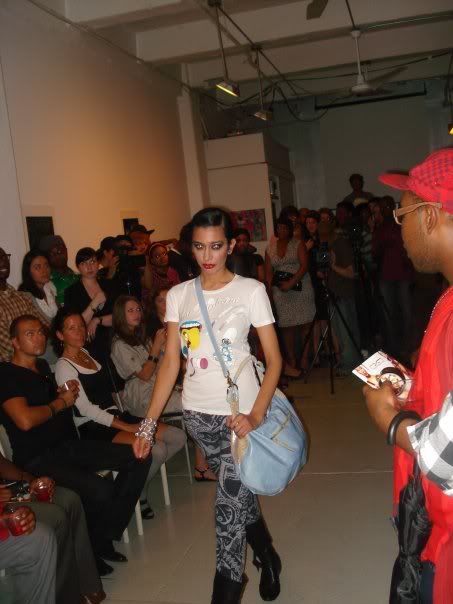 GA ART OF FASHION INC. designs feature European and Tokyo style collages of exotic designs. With an emphasis on rock and urban street wear, GA ART OF FASHION holds the lines originality through meticulously handcrafted and artistic designs found in Japan--setting them apart from other designers.
"War is Wack"
, a t-shirt recently worn by indie Hip Hop band
Gym Class Hero
's, merges subtle colors to make a bold statement. "
Global Warming is Wack
," a t-shirt printed on organic cotton, highlights the seriousness of the environment's degradation. "
Fashion Zombie
" portrays "fashion imposition" and encourages the wearer to resist the latest trends and give birth to their individual style and political consciousness. GA ART OF FASHION, INC., is "More Than Just Fashion, It's Art!"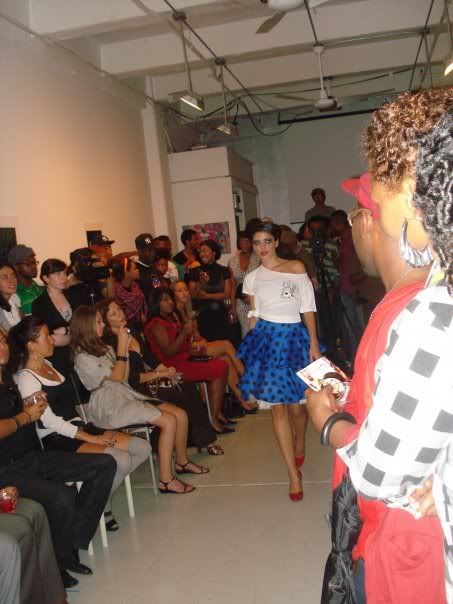 GA ART OF FASHION INC. has recently teamed up with Russell Simmon's non-profit Rush Philanthropic Foundation to design, print and manufacture "Giving Is Sexy" t-shirts for the Art For Life benefit. These shirts have been worn by
Kimora Lee Simmons, Russell Simmons, Porsha Coleman, Ivanka Trump, DJ Jazzy Joyce, Jason Fox, Melissa Ford and MTV's VJ Sway.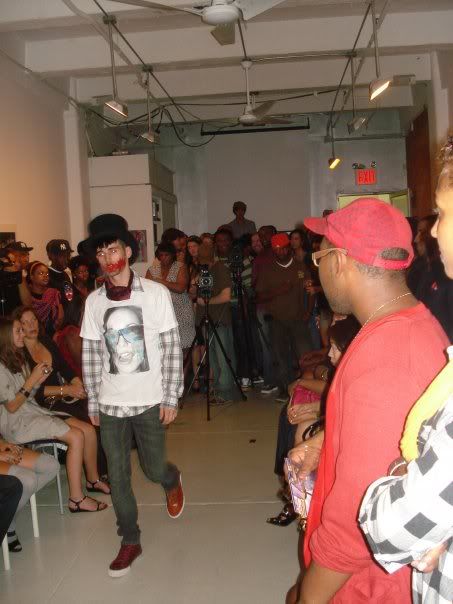 GA ART OF FASHION INC.'s Autumn//Winter 09 collection is available now at Up Against the Wall, Commander Salamander, Michael K New York, and Art-N-Water Miami (
www.artnwater.com
),
www.gaartoffashioninc.com
GA ART OF FASHION INC. is the future of fashion. Founded in 2006 by Gamal Acree, Marcus Clark, Nina Acree, Charles Golden, and Melloyd Graves— the line expresses clothing in its true form by combining and clashing colors. GA Art of Fashion Inc.'s copyrighted slogan, "More Than Just Fashion, It's Art", symbolizes that fashion is an art form itself. Several artists have experienced this "art" such as: hosts Rosci and Terrance, Black Entertainment Television's video countdown show 106& Park; Henry Simmons, CBS Television's Shark; actor Brian J. White, The Game Plan; actress Taraji P. Henson, Talk To Me; USA track & field 2007 World Champion Kerron Clement, MTV VJ Sway, and indie Hip Hop band Gym Class Hero's. The line has been featured on several websites such as
www.teenvogue.com
,
www.vibe.com
,
www.artnwater.com
,
www.neetmagazine.com
, and
www.dirrtyglam.com
. And in stores such as
Up Against The Wall, Commander Salamander, Michael K (Soho, New York), Eugene's Men's Wear (Baltimore, Maryland), www.ArtNWater.com (Miami, Florida), Top Notch Boutique (Baltimore, Maryland), and Honey Dip (Baltimore, Maryland.)

The success of the business will come from the creativity and stand alone styles that this clothing company produces. Uniqueness and artistic creativity are essential to its success.
Visit
www.GAARTOFfASHIONINC.com
Related Posts:
Runway2Reality: Philippine Fashion Week 2008
Runway2Reality: Blogger in Focus - BryanBoy at Phil Fashion Week SS 08
Puey Quinones - LUXE FUSION (Part 3/4)
Puey Quinones - LUXE FUSION (Part 4/4)
Mega Fashion Awards
Metrowear Retail