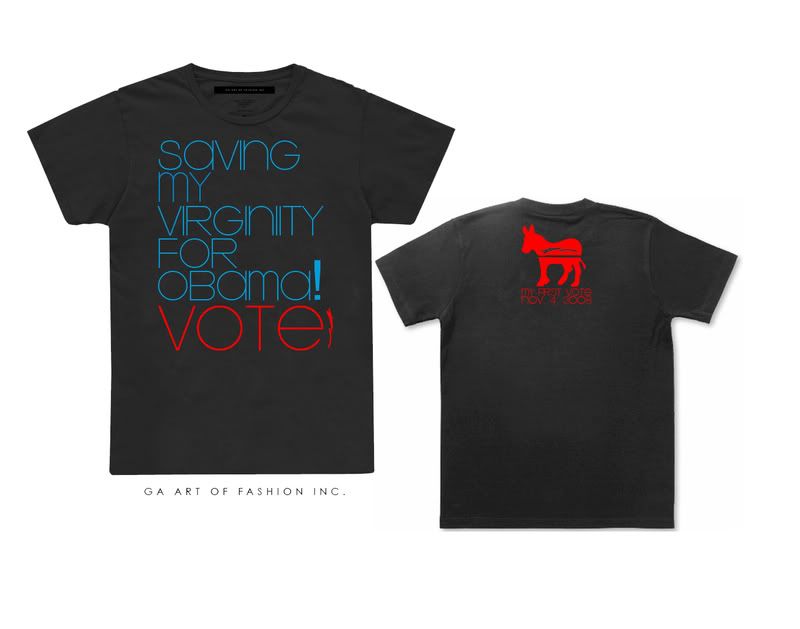 GA Art of Fashion has released their political Unisex t-shirt to inspire first time voters supporting the Democratic Presidential nominee Barack Obama! The t-shirt is entitled "Saving My Virginity For Obama, My First Vote!". Since majority for American's have never voted, this shirt encourages all the first time voters to get excitd about being apart of political HISTORY!
THERE ARE ONLY 21 DAYS LEFT IN THIS PRESIDENTIAL RACE!
First time voters in the election are expected to set a record for the U.S. presidential election this year. Election officials report a registration boom largely favoring the Democratic Party. Voting for Barack Obama will help our nation become a society of CHANGE! Millions of people have registered to vote for the first time.
The shirt is now available online at
www.gaartoffashioninc.com
under Special Items for purchase. Proceedes from the t-shirt will be donated to the Barack Obama campaign.